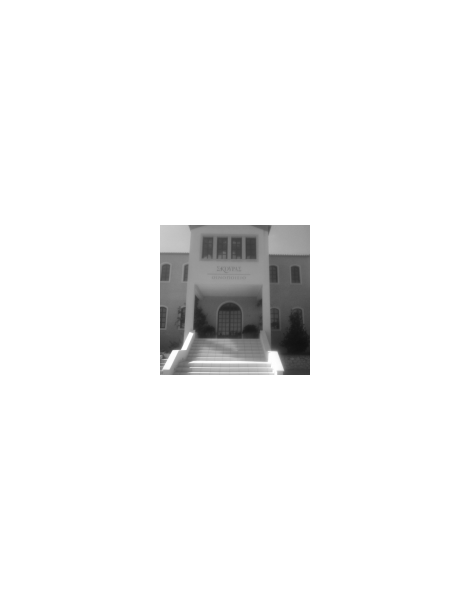 "My philosophy is to have clean wines where everything falls into place. It is all about the fruit and freshness, your saliva should get going when you taste my wines".
These words of George Skouras capture the style of his wines perfectly. He invited me to visit him at his Domaine in Malandreni at the Peloponnese, not far away from Nemea. George is a Dijon-trained oenologist and started his winery in 1986. By now he owns 40 ha vineyards and has another 40 ha under contract.
George Skouras pays attention to many things – the first thing that struck me was how clean everything looked. The massive room with the dozens of stainless steel tanks was so clean as if it had just been installed. "This is another obsession of mine, everything gets cleaned twice a day". At Domaine Skouras, bottling of a wine takes place once a year. "We want to avoid product variation, if we'd bottle the same wine 4 times a year, we'd end up having 4 different products".
The large rooms where the bottled wines are stored are all temperature and humidity controlled. Bottles sealed with cork are placed highest, close to the ceiling. The wine cases that are packed onto pallets are specially supported on all 4 sides, so that damages to the cartons are being minimised.  An extra room holds only older vintages, up to 10 years back – and in different bottle formats. It is a real treasure-trove – I would not mind being locked in there for a while. Everything older than 10 years finds its way into George's personal cellar.
The in house laboratory is impressive. A co-operation with two other foreign laboratories is in place, one from Canada and one from France. The list of the chemical analysis for each wine is several pages long, and is scrutinised before the wine is bottled. The bottling line is state of the art and includes a step where the bottles are cleaned just before the label is attached.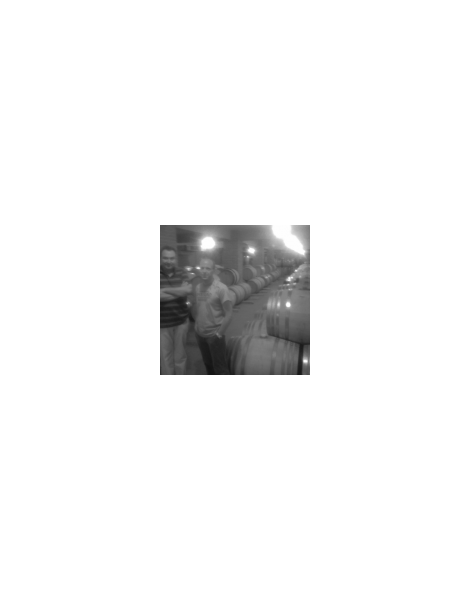 The cellar holds 1000 barrels. There is an extra separated room where the barrels for the top white wines are stored "sur lie". Lees refer to deposits of residual yeast and other particles that fall to the bottom of the vat after fermentation. "Sur lie" wines are bottled directly from the lees without racking. The battonage (stirring of the lees to promote the uptake of its flavours) was just taking place when I entered.
96% of the barrels are from the best French oak, 4% from American oak. No barrel is used longer than 3 years. George likes using different types of arches or curvatures inside the barrels. He has mastered the art of oak integration into the wine, but he constantly keeps experimenting to learn what effects even minor changes will have in the resulting wine.
I tasted all wines produced by the Domaine; they were served from large Riedel wineglasses.
Whites
Cuveé Prestige 2008 Blanc 50% Roditis, 50%
This is an excellent value wine, aromas of oranges, citrus and lychees, very crisp and fresh, simply delicious. A perfect wine to introduce anyone to Greek wines.
Moschofilero 2008
This has some more depth on the nose, peach and floral aromas. The texture is buttery and leans towards the rich side.
Almyra 2008 Chardonnay
About 2/3 of the wine is fermented and aged in stainless steel vats, 1/3 is aged in new barrels "sur lie". This technique gives the wine an extra level of depth. The nose is full of exotic white fruits that really show off on the palate.
Viognier Cuveé Larsinos 2008
Again the technique of blending a third "sur lie" wine is used. A lot of ripe pears on the nose, a touch of oak is detectable. Explosive on the palate, extremely well balanced with an almost creamy texture.
Dum Vinum Sperum 2006 Chardonnay
The name of the wine comes from an alteration of an ancient Italian saying and means: "As long as I drink wine, I have hope".
Aged for 6 months "sur lie" in French barrels. Complex multiple layers of tropical fruits mixed with toasted almonds and hints of butter. Peaches and bananas dominate the mid-palate. The wine is dense and rich, yet very elegant at the same time with a silky texture. The wine is released after 3 years.
Viogier Eclectique 2007
Aged for 12 months "sur lie" in French barrels. This wine is probably the only wine out of the Skouras portfolio where the philosophy of pure fruit is extended. It is clearly much more oak driven with a strong toasty aroma that is then followed by melon and ananas flavours. The wine is much more masculine in style, very rich and full-bodied. It has a great length and the melon flavours come back several times. This is the densest of the whites.
Rosé
Cuveé Prestige Rosé 2008 30% Roditis/70% Agiorgitiko
Fresh and vibrant raspberries and red berries, also melon. Pure fruits on the palate with a crisp acidity, very elegant in style. A great value Rosé, very delicious.
Red
Cabernet Sauvignon 2007
One sniff and you get everything you expect from a Cabernet, very forthcoming. The fruits are well balanced with the oak; the tannins are still a little strong. It is well made, and will certainly improve over the next 5 to 7 years.
Merlot 2006
Aged for 12 months in French barrels, and 6 months in bottle. A lot of dark chocolate and coffee flavours, less oak driven than the Cabernet. A soft but dense wine, harmonious with a sweet fruit character.
Cuveé Prestige Rouge 2008 10% Cabernet Sauvignon/90% Agiorgitiko
This has not received any oak treatment. Ripe and fresh red fruits, medium bodied and low tannins, very enjoyable, this is another example of a great value wine.
Saint George Nemea 2007
This is the largest production of the Skouras wines. Aged in used (second year) French barrels for 12 months, and a further 6 months in bottle. A combination of intense raspberries and sweet spices. Quite full bodied, the oak integrates perfectly. This is a wine that is hard to not like, and recommended highly as an introduction to Agiorgitiko.
Grand Cuveé Nemea 2006 100% Agiorgitiko
The grapes come the highest vineyards in Nemea (900 m) and are harvested a full 3 weeks later than the grapes from the lower lying vineyards. Aged for 12 months in new French oak, and a further 6 months in bottle. This is very different on the nose; the fruit aromas are paired with vanilla and toasted nuts. It is full bodied and the intense fruit penetration is to be applauded.
Megas Oinos 2006 20% Cabernet Sauvignon, 80% Agiorgitiko
In 1986 George Skouras created this blend, the first time ever that local and international grape varieties were blended together. The fruit is sourced from 50+ years old vines with low yields. It spends 18 months in new French oak and a further 6 months in bottle. Mocca and black cherries dominate. This is yet another example of a very successful fruit/oak integration. A very complex wine with a great texture and finesse.
Synoro 2006 40% Cabernet Franc/40% Merlot/20% Agiorgitiko
Aged in partially new French oak, the nose is full of coffee beans, mocca and red berries. Masculine in style, dense and rich.
Labyrinth Megas Oinos
I was in for a rare treat – the Labyrinth is not commercially available. Starting in 1999, George decided to fill one large barrel with the Megas Oinos. Every year, one third of the wine is drawn and bottled, yielding just 300 bottles. The remainder is filled up with Megas Oinos from the next vintage. He borrowed this technique from the Spanish Solera system. The wine I tasted included the Megas Oinos vintages of 1999 through to 2007.
Complex aromas of cherries and sweet spices, with hints of vanilla. Very complex on the palate, cherries, raspberries and truffles. Extremely elegant in style and totally dominated by a very pure fruit character. This wine sums up the Skouras philosophy.