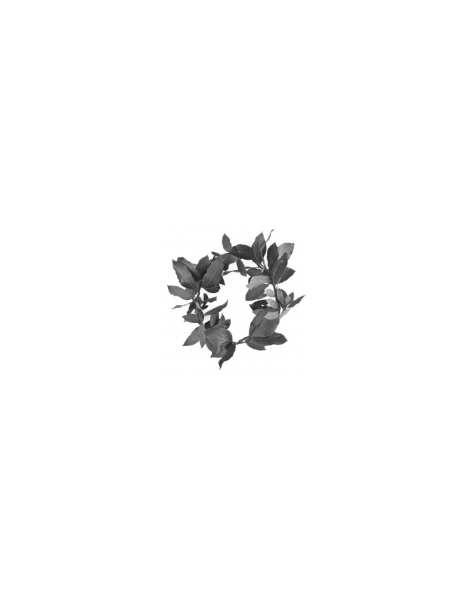 Dafni
Area grown: Area of Alagni, Iraklio in Crete – which is extremely limited. Alagni is the most mountainous village of the appellation area Peza.
History: Dafni is one of the oldest ancient grape varieties known; it might also be the oldest recorded grape variety still in production today. A copper vessel that dates from the bronze-ages can be found in the museum of Chania in Crete (Mitsotakis collection). The words "Dafnitos Oinos" are marked on it, this is Greek for "wine made of Dafni grapes". The name Dafni comes from bayleaf/laurel, as the grapes taste and smell like it. Dafni was (and still is) a very rare variety, and by the 1980's it was almost extinct. It is thanks to the efforts of the vine grower Lyrarakis that it was saved. He searched successfully for cuts and since the 80's parts of the family vineyards are planted with Dafni. After more than a decade of careful cultivation, its survival has been guaranteed. The earlier mentioned copper vessel was found in Tsoutsouros, just a couple of kilometres from the village of Alagni, where the Lyrarkis Estate is located.
Grapes: Dafni is an ultra-productive variety, and needs very careful cultivation. Green harvest (the removal of immature grape bunches for the purpose of decreasing yields) is common and pruning must be strictly applied. The grapes are very big, and the skins are very thick, thereby concentrating the aromas. Dafni is a late ripening variety and the harvest usually takes place in October. Although the long ripening period has positive effects, it is not without risks, as rain can ruin the crop.
Nose/bouquet: Herbal aromas of bay leaves, mint, oranges, wild forest honey.