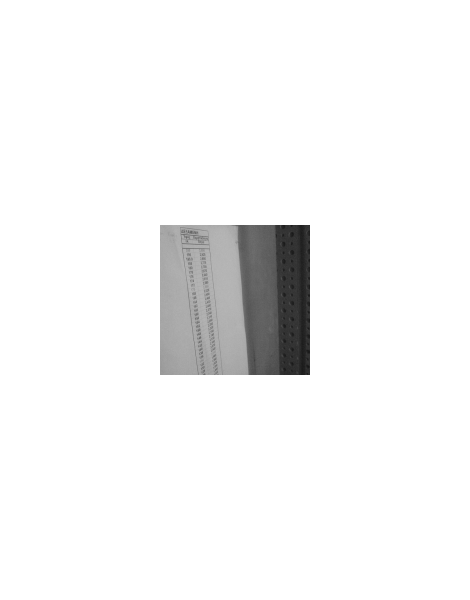 I have been living in Greece for six years, and even now it sometimes happens to me that I feel bewildered whilst dealing with usually routine situations. Every now and then I fall prey to some of the more deplorable tactics used in this country.
The weather is still warm and mild in Athens, but surely the colder season is just around the corner. Therefore my wife ordered 1800 litres of heating oil to take us through the winter months, and last Thursday morning the truck arrived to deliver.
All oil tanks have a way to measure oil content, to enable a household to monitor consumption as well as the quantity of oil addition. It's very commonly done via an external see-through tube, that is the height of the oil container, and that shows the exact content level inside the tank. At the oil tank's installation, a "measure matrix" is affixed to its wall, translating each centimeter of content level into the corresponding amount of liters. So on that morning, our tank was at 40 cm, i.e. it contained 600 litres. 1800 liters correspond to 120 cm, therefore the content level at the tube had to rise up to a total of 160 cm from its bottom.
I showed the delivery guys to our oil tank, we agreed the fill level the tube had to reach and they started pumping.
I stood next to them during this process, as it always makes me uneasy to leave strangers in the house unattended. About halfway through, one of them had an odd request: He showed me our customer number on the order form – our customer number corresponds to the one used by the Greek Utility Services – and he said, his company was not sure, whether the last digit was correct, so could I please double-check.
I left them to go to another floor, in order to check on their request. The number on the order form proved to be the right one. That was not really a surprise, as we had used this company several times before, and never before had there been a problem with the customer number. I got back to the oil tank, and was not able to believe what I saw: Both guys were standing in front of the tube, arms folded, watching, as the tube content already by far exceeded the agreed one. I asked what was going on! "Oh, yes, sorry, we'll stop now" came the lethargic reply. They had actually filled over 200 liters more than agreed into the tank – "by mistake"! They had used the simple "check the number" trick to get me out of the way, and then claimed that it was a mere oversight. Well, to my knowledge they are able to fix a set amount of content that is pumped out of their truck, so theoretically an error is not even possible!
I did the only sensible thing I could – I screamed and cursed at them in Greek, making very clear that I would not pay for a single drop over the initially agreed quantity. They clearly did not expect this reaction. To them I was just a foreigner that they could take advantage of, and foreigners are not expected to curse Greeks in their own language. The next reaction was typically Greek – one guy put his arm around my shoulder and told me not to worry, of course I would not have to pay for the additional oil. The very same guy then took the delivery note, went to his truck, and came back a minute later to get my signature. I looked closely at the note – and sure, there it was: The guy had altered the 1800 litres into 2000 litres. I immediately struck the 2000 litres out, replaced it with the ordered quantity, gave him long look, signed, and took my copy before handing him his. He nodded a few times while saying "Oh, you did not want me to put the 2000 litres on the delivery note, did you?"