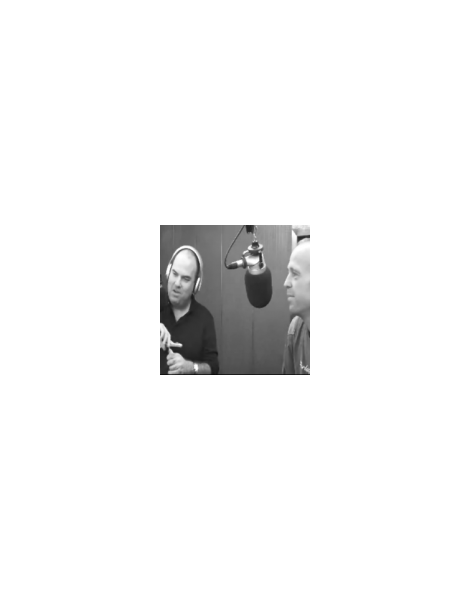 This was a first! I was invited by Ted Lelekas to discuss wine and blogging live on his radio show. That by itself was enough to get my pulse racing, as I had never been on a live show before. However the real challenge for me was that the show was to be done in Greek. I have been living in Athens for 6 years now, but only went to language school in the first year in order to learn the basic language skills. My Greek is ok, but in no way perfect, similar to that of my youngest daughter who is turning six soon. Actually, I take that back, I rather think my Greek is similar to my youngest daughter just before she turned five, only that I make many more grammatical errors then her.
It was impossible for me to prepare for the interview, as the guideline was simply to keep it as a free chat. I knew only that we were to discuss what I do, my story so far, and of course the perception of Greek wines abroad. I am not shy using my rudimentary Greek to communicate, as I am usually at least able to get my message across. For example, nearly every conversation I have with Greek wineries takes place in Greek. It is different though to do this on radio, which is broadcasted live to a large audience. I really was not sure what to expect, and half the show, a total of 30 minutes including breaks, was set aside for this chat.
It is tradition that a wine will be opened and tasted on the show, a second bottle of this wine will be given as a present to one of the listeners who will be randomly chosen from a list of people who call in or send a SMS message. Ted kindly offered that I could pick a wine that would fit in with the theme of the radio programme. I had a few bottles of Christos Kokkalis Syrah 2006 left in my wine cellar that I received from Christos earlier in the year as a thank you for helping out at the harvest. He sells pretty much all of his production abroad, and I knew that the Syrah was not available in Greece. In addition, I had received feedback from a number of German wine critics who were all raving about the prospects of the Syrah wines produced in Greece.
I was let into the studio exactly half way through the show, during a short break. I just had time to set up my flipcam, and before I could worry about what on earth I was doing accepting this invitation to chat about wines in Greek on live radio, I was already introduced to the listeners. Thankfully the first thing we did was to taste the Syrah wine. Just the beautiful aromas of it calmed my nerves immediately. It reminded me of my love for Greek wines, and all I wanted to do now was to tell my story. The next half hour flew by. I am very proud that I understood nearly all questions asked, only once did I have to ask Ted to rephrase for me. He did a great job, as it must be hard to ask questions using simplified Greek only. It is also a challenge to give answers even if one does not understand 100% of what was asked. I am sure I lost some opportunities to position myself – or rather my work – better, then again I was not thinking about selling myself, rather about how to tell my story. I was very pleased that the listeners sent in dozens of SMS messages, although I am not sure if this was due to the fact that it was interesting to listen to a German speaking in funny Greek, or because they wanted a chance to take home that bottle of the Kokkalis Syrah.
I wish to thank every single person that listened to the show, and also every single reader of this post. I am really grateful to Ted Lelekas who took the risk of having me as a guest on his show. I "met" him first on twitter, and I am impressed not only by his knowledge of Greek wines, but also by his great personality. He broadcasts the wine radio show every Saturday 1200 – 1300 GMT, and everyone can tune in via Internet on http://www.city995.gr. I also wish to thank the radio station for running this show.
I believe that my social networking activities have helped me to grasp opportunities when they present themselves. Because of twitter and my blog I have learned to reach out to and interact with people, sharing a lot about me along the way. To expose myself on a Greek radio show while not being fluent in the language is part of sharing with everyone who I am. I am the crazy German who promotes Greek wines abroad and I want everyone to listen to my story, even if it has to be in Greek.
Below you can watch a video of the radio show, I edited all breaks. Enjoy and don't laugh too hard :)
Elloinos live at Greek radio show from Markus Stolz on Vimeo.