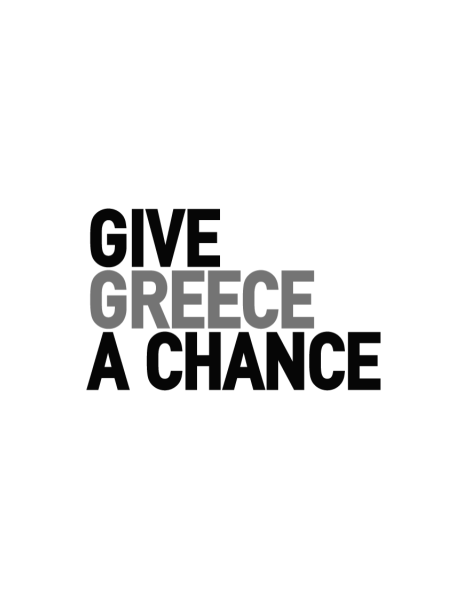 Captivating storytelling triggers word of mouth. Building relationships and connecting with our community is the most powerful tool we have at our disposal. Executing our ideas instead of talking about them is all that matters. This is an ongoing process that can lead to real change. I have experienced this with the work I am doing in the niche market of Greek wine.
Can these principles be applied to bring along change for a whole country, Greece in particular? It might seem impossible at first glance, maybe even short sighted, but there is no doubt in my mind that they will play an integral part of any such endeavour.
The first exposure I had with Peter Economides' work was in November last year when I watched this speech about rebranding Greece on youtube (only the first minute is in Greek). This to me is the essence of captivating storytelling.  I was not surprised about the fact that this business speech went viral in the following days and weeks.
I connected with Peter via twitter and shortly afterwards in real life at a marketing conference he was chairing in Istanbul, Turkey. I would describe him as a passionate visionary. He recently launched a number of campaigns on Facebook, "Greece, it's time to imagine the future" and "Ginetai Workshop, a place for collaboration" are two examples.
His latest activity is the most visible to date. Peter designed the full page advertisement called "Give Greece a Chance" which ran in a wide range of international newspapers over the weekend (Financial Times, The Wall Street Journal, International Herald Tribune, Le Monde, Le Figaro, Les Echos, Le Parisien, Bild Deutschland, Frankfurter Allgemeine Zeitung, Süddeutsche Zeitung, Tagesspiegel, Die Welt, De Telegraaf, NRC, Handelsblad, NRP, AD, Le Soir). Importantly, the campaign is backed by more than 20 leading Greek companies, including Aegean Airlines, Athens Airport, Cosmote, Eurobank, OTE, Piraeus Bank and others. This embodies Peter's vision, as he has called for a common brand narrative. In his view, all Greeks need to tell the same story. In this case, a group of businesses sent out one common message.
The campaign is accompanied by a website "Greece is changing", and a Facebook page has been live for less than 100 hours. Nearly 14000 people have liked it already, and nearly 2000 are currently talking about it.
There have been some critical voices regarding Peter's branding strategy, but this is to be expected. If voiced in a constructive way, they can well be beneficial. Personally, I have a lot of respect for anyone who is able to execute his or her vision the way Peter has.
Give Greece a chance – this addresses each one of us, not just foreigners.