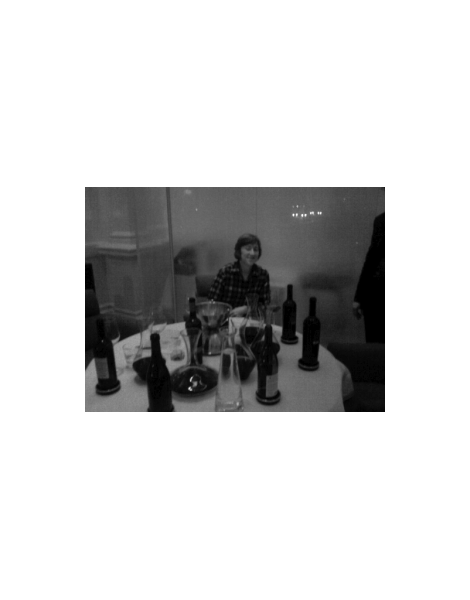 I just came back from a 5-day trip to London, where I took my three eldest children for a Easter treat. We stayed with different friends and I took my kids to all the tourist attractions – a double-decker bus tour, Tower of London, Natural History Museum, London Aquarium, London Eye, Science Museum, Musical (Joseph and the Amazing Technicolour Dreamcoat), Primrose Hill…
On 15th April, which was our last night, I had booked a room at the Hyatt Andaz Hotel in Liverpool Street. Actually, we were upgraded to stay at a suite, which was perfect. I did bring 6 different wines along from Athens, as I had arranged to meet with Julia Harding, Master of Wine and the right hand of Jancis Robinson , Master of Wine. I arrived at the hotel at 6 pm and went to their flagship restaurant 1901 to see the sommelier. Joris Beijn is the head sommelier and wine buyer at the Andaz. I explained my plans and he was extremly helpful: He decanted the 5 red wines, cooled the white wine, organised a large private table at the 1901, provided glasses and spittoon – I am extremly grateful for his efforts. Joris simply wanted to help, and he went out of his way to provide the best service. Julia arrived at 8 pm and we made our way to the 1901. Julia was impressed with the venue and the setting, and was delighted to see a spittoon :) I did bring the following wines, which were tasted in this order:
Palivou Estate – Terra Leone – Ammos reserve – 2005 – Agiorgitiko
Parparoussis – Taos – 2004 (released in 2008) – Mavrodaphne
Dalamaras – Paliokalias – 2006 – Xinomavro
Thimiopoulos – Ghi ke Uranos – 2006 – Xinomavro
Kokkalis – Trilogia – 2006 – Cabernet Sauvignon
Claudia Papayianni – Claudia Papayianni white – 2007 – 40% Malagousia, 30% Assyrtico, 30% Chardonnay, 4 month aged in oak
We spent two hours tasting and discussing the wines. It was extremly interesting to see how a busy Master of Wine with lots and lots of tasting experience is evaluating the wines. Julia has a great personality and shared all her thoughts. She liked all the wines and of course wrote down her tasting notes in private, so no insights from me on scores etc ;) But this was not the reason I wanted to meet her anyway. I wanted to show her wines from Greece that only few people know abroad. Wines that show their terroir. Wines one can talk about for more than just a few minutes. I believe I have succeeded in doing so. I can only reveal that Joris, who tried all wines before decanting them, was extremly fond of the Parparoussis Taos and the Kokkalis Trilogia. Julia commented on the Papayianni white that she was impressed with the density and the aromas of the wine (note: the vines are all still very young, as this is a fairly new estate), and that the world needs more wines like this in a similar price range.
When we finished the tasting after two hours, I left the opened wines with Joris to enjoy them with his staff. I had to rush back to my room, where the DVD I had put on for my children just before I met with Julia had long finished. Luckily they were tired out from the days before and had gone to bed.
Julia, thanks for giving me the opportunity to show you some Greek wines! I had a great time that evening. Joris, thank you so much for your kind help, it was appreciated a lot!