In this three-part series, I want to tell my readers more about me. Follow my journey from a tiny little village in Germany to Frankfurt, London, and Athens.
1966 – 1991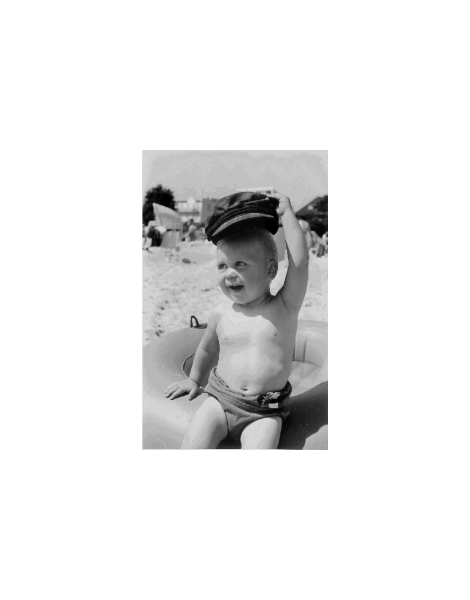 The first 25 years of my life were firmly rooted in Germany. I was born on November 5th, 1966 in Siegen and grew up in Altenseelbach, a typical small German village. Its name loosely translates into "rivulet of the old souls". I have three older brothers, and I grew up in a very rural way: I would walk to and back from kindergarten on my own, play with friends in the forest, ride the bicycle in the streets etc. Forty years ago no one living in a small village was worried about crimes, drugs, and all the other bad things that they have to worry about today.
I visited the local primary school, and my first change in life came about, when I moved on to high school, which was located at the next larger village. I had to take the bus and this somehow made me feel so much more independent. After finishing high school, I did a three-year apprenticeship as a commercial clerk, at my father's company, and went on to do a two- year course at a technical college in Siegen. By then I knew that I wanted to become involved in trading the financial markets at a bank. The plan was to get a business degree at university first, as this was the usual requirement for anyone seeking work at a larger bank. Upon completing my military service, I had 6 months of spare time before university was due to begin. I started sending out letters to banks located in the financial district of Frankfurt, asking to consider me for an internship.
Commerzbank in Frankfurt took me on; they had just launched their new derivative trading department. I was very excited, as I had traded derivatives successfully for the former two years with my small savings.  Reality quickly caught up with my enthusiasm though: For the first three months I worked as a filing assistant to the Secretary – not really what I dreamed of at all! To make matters worse, the bank had hired all these flash people straight from university. They had a solid degree, but no practical insights into the financial markets. I was still trading my private account and would check on live quotes on the markets whenever I could, often interrupting the traders in their work. This apparently caught the attention of the Department Head, and he offered me full-time employment. The human resource department had to bend their strict rules, as I did not fulfil the requirement of a higher education degree. I offered to work for less than half of the salary they were paying to my soon-to-be co-workers, and they accepted.
This was the first break in my professional career. Here I was, a kid from a tiny village, with only limited qualifications, working as a financial trader in the third largest German bank. I made sure to put this chance to good use. I would work my normal working hours; usually the office emptied about 6 pm. The Department Head, to whom I owed the job, got very active trading the US markets in the evenings. I happily joined him every working day until 10.30 pm, and I learned more during that time than during my regular working day.
This early work experience ingrained the following beliefs in me, which I still carry with me:
Many things can become possible when one strongly focuses on a goal.
Don't be shy to try out every possible angle, and at the same time, adjust your expectations to reality. If I had insisted on receiving the same salary as my co-workers, I would have never gotten my break.
Be happy to start small and use this as a foundation to build up something bigger later on. In order to play, you need to be in the game first.
Do not expect fair treatment, just because you believe in your capabilities.