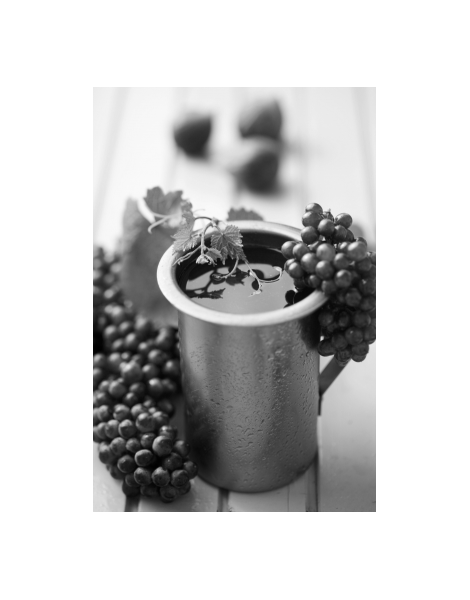 Pretty much every adult in Greece consumes wine, often on a daily basis. When I moved to the country in 2003, I was therefore quite surprised by how hard it seemed to meet people who share a genuine interest in wine. At dinner parties, wine is typically served with food, which seems fair enough at first glance. However, you need to understand the Greek way of life when it comes to dinner invitations: An invitation is never before 09:30 pm, this is the earliest possible time. Don't be surprised if the host is not ready and rather surprised when you actually do arrive at the time the invitation was for. Expect to wait at least another 30 minutes before the next guest arrives. Most invitees will probably come between 10 and 11 pm, with dinner being served half an hour before midnight. That is an awful long time to spend without a glass or two of wine. Of course you can have everything else on offer – whiskey, cocktails, beer, just no wine, which has to wait for food. So, dinner is finally being served, and you really enjoy that great glass of wine. Better grab the bottle, as it is quite normal that your host will take it off the table as soon as the main course finishes. No, the wine is not moved to the coffee table, it will disappear altogether. Food finished, wine gone. So you have had your half an hour of wine enjoyment, that was it, now digestives are making the round. Again, the whole range is on offer, the only absentee is that nice wine you would love to sip on.
When we invited guests for dinner, I changed the rules. I offered wine throughout the evening. Some guests would take me up and take a glass of wine when they arrived, but you can bet they were the non-Greeks. Everybody has wine with dinner, but when it is time to move to the coffee table, I would typically find lots of half-filled wine glasses left at the dinner table. I have tried and brought the glasses – and wine – to the other table. Again, the non-Greeks might have turned again to their wine, but the Greeks were not. And another thing – when people start to leave about 0130 to 0200 am they would make sure to empty their glass of Coca-Cola, it seems to be considered as a waste not to doing so. As for that really great wine you poured earlier, it was blissfully ignored.
Why is it that wine is such a normal part of the everyday life, but at the same time has struggled in the past to become something more meaningful in Greece?
Many families grow their own vines in their garden and produce wine for their own consumption. Quite often, this is the only wine consumed in the household.

Pretty much every taverna offers homemade wine, which is sold by the kilo. It is normal to order half a kilo of open house-wine with food.

Greeks love whiskey. Because wine is such a normal part of daily life, other alcoholic beverages are often considered more special.

Greeks love going out, the younger generation parties at the clubs located along the coastline. Cocktails are being consumed, rather than wine.

From the 1970s until a few years ago, four big players who focused on high-volume, low-price wines dominated the Greek wine market.
Over the last couple of years, I have noticed a sudden shift towards a much deeper appreciation of wines in Greece. People start discussing wines, tasting wines, newspaper articles start appearing, wine tourism develops; trade-shows are very well visited. Even at our dinner parties, guests start appreciating good wine, and I pour much more wine now than just two or three years ago. What are the reasons behind this sudden shift?
The quality of Greek wines has risen dramatically over the last few years. The new generation of vintners often studies winemaking in France, and is hungry to implement changes. A lot of money in the form of private investments has been poured into wine estates, modern equipment is being installed; quality control is being taken seriously.

Greek vintners have started experimenting with grape varieties, blends etc. Simply put, dynamic processes have replaced the traditional wine making techniques. The existing terroir in Greece is finally exploited.

The first Greek Master of Wine, Kostantinos Lazarakis, emerged in 2002. He has since started to organise the excellent Wine & Spirit Education Trust courses in Greece.

Wine bars have become fashionable, some top restaurants frequently host wine tastings and educate their customers. For the first time, the consumer has a choice of learning more about wines.

The supermarkets stock an enormous and astonishing choice of Greek wines in their shelves. At the same time, some first class wine shops have appeared, they often host wine tasting events.
It is this shift in the perception of the wine consumer in Greece that will guarantee the continued improvements already taking place in the vineyards all over the country. We are witnessing an exciting time for Greek wines.