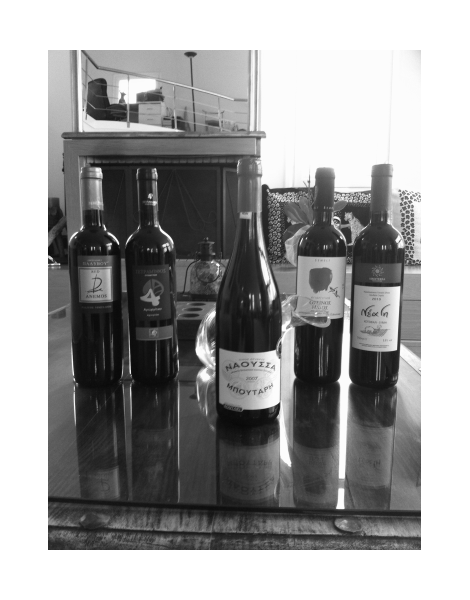 Greek wine values at the entry level are not restricted to the whites only, although the reds will cost a little more. As with the whites, these are terrific food partners and can be paired with a large variety of dishes.
I used a price ceiling of 7,50€ (shelf price in Greece, inclusive of 23% VAT) for my personal favourites. Again, the selection focus was also on availability in Greece and in the export markets.
1. Boutari Naoussa 2007, 13% alcohol, 7,20€, Xinomavro: If I had to pick just one Greek wine as the red hot value of the year, this would be it. Refinement and balance best describe the wine. It is quite frankly a steal, and given its wide availability, this should be marketed as a showcase for Greek wines. I have no doubt that this can be cellared for many years to come, an outstanding effort.
2. Tetramythos Agiorgitiko 2010, 13% alcohol, 6,80€: Made from organically grown grapes, this is one of my favourite Agiorgitiko offerings. It is fresh and fruit driven with depth on the palate, and expresses the grape variety in quite a serious way. I highly recommend this.
3. Palivou Estate, Anemos 2010, 13% alcohol, 7,36€, Agiorgitiko: I believe this is simply called Palivou Agiorgitiko – St. George in the US. The wine has been a long time favourite of mine, and delivers year after year. It is one of the best introductions for Agiorgitiko I can think of – intense fruity and extremely delicious.
4. Semeli Oreinos Ilios 2010, 13.5% alcohol, 6,99€, Agiorgitiko: In the export markets, this is branded as Semeli Mountain Sun Red. This is yet another great introduction to the grape variety, smooth and vibrant with some earthiness.
All of the above Agiorgitiko wines have one thing in common: They are elegant, smooth and fruit driven. Try any of them with spicy cuisine and you might be surprised how well they work.
5. Mediterra Winery Nea Gi 2010, 13% alcohol, 6,70€, Kotsifali/Syrah: A delicious and attractive value wine from Crete with soft tannins and a good expression of fruit. Bound to be a crowd pleaser.