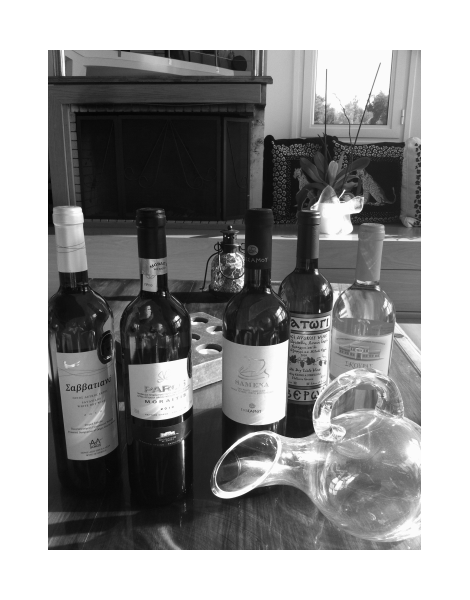 There has never been a better time to explore Greek wines, especially at the entry level. Serious headway has been made, and the quality that can now be found in the lower price segment deserves attention – if you know what to look out for. All that glitters is not gold, yet some real bargains can be found that will not only not disappoint, but surprise and impress.
Expand your palate with a number of indigenous grape varieties that will tease and stimulate your taste buds. All the wines mentioned are excellent food partners; I would love to learn about your favourite pairing suggestions.
I have selected my personal value favourites from all the wines that I tasted during 2011 with a focus on availability and price. Most of the wines should be available in the export markets, prices shown are shelf prices in Greece, inclusive of 23% VAT.
1. Sokos Savatiano 2010, 12% alcohol, 3,90€: This wine is a superb introduction to Greek whites. Savatiano varietal wines are making strides in terms of quality. Priced at less than 4 Euros, this might be the bargain of the year. No need to think twice.
2. Moraitis Paros Monemvassia 2010, 12% alcohol, 6,16€: This family owned winery was started in 1910 on the island of Paros. This bottling has become one of my favourite value wines; it is elegant and aromatic, with depth on the palate. Given the price tag, I highly recommend this.
3. Union of Vinicultural Cooperatives of Samos Samena, Muscat, 12% alcohol, 4,77€: An excellent example of a dry Muscat – this wine screams for food. At less than 5 Euros, you will be hard pressed to find another wine that conquers spicy cuisine so convincingly.
4. Katogi Averoff Roditis/Chardonnay 2010, 12.5% alcohol, 6,13€: A charmer with good texture and flavour, nicely balanced, unpretentious. You can't go wrong here.
5. Skouras Moschofilero/Roditis 2010, 12% alcohol, 5,45€: A consistent classic, year in and year out. No pretention, simply a delicious and fragrant wine.